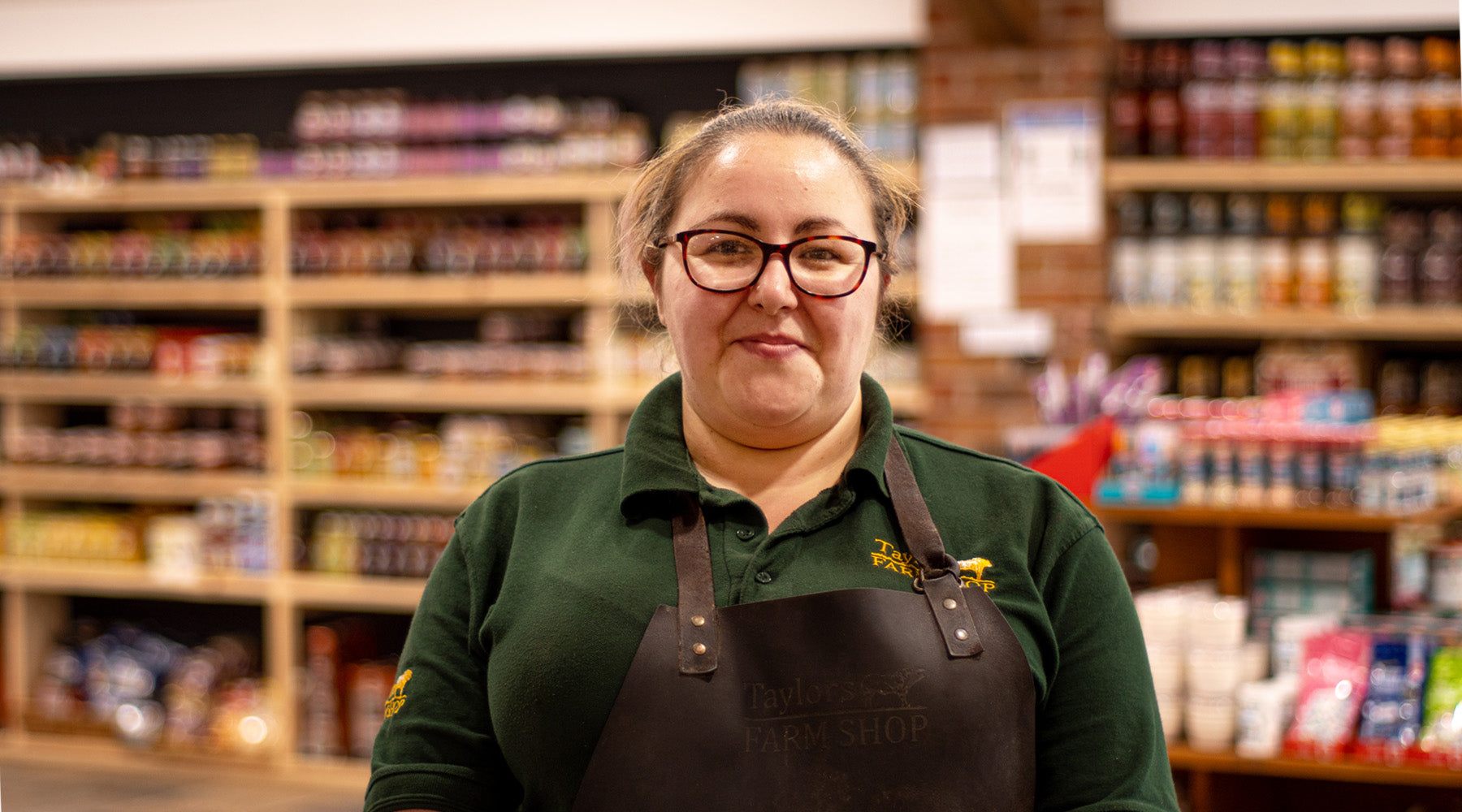 Taylor's Tales
Recently we paid a visit to Taylors Farm Shop in Ormskirk, sited on the original Taylors Farm which has been in the family for over 100 years. As the family themselves explain,
"With a growing family, we decided to reduce the variety of crops we grew & introduced a small herd of cattle; mainly Limousin, Charolais and Belgian Blue X cows.
After preparing our own beef in our family kitchen to sell to friends and relatives, we realised pretty quickly that we needed a bigger space to prepare our meat which led to the first of many barn conversions.
With a 3ft counter and opening to the public at weekends only, we had a steady stream of customers, until one hot weekend when we put up a sign on the roadside advertising Taylors Farms burgers & steaks... This is when we realised we needed to expand our shop and team!
Finally, to bring everything under one roof, we converted the farm's original stone barn into one large shop. Now, we're open five days a week and with word of mouth keeping us busy, we opened our extension in 2019 and added a variety of new products to all areas of our shop, giving you the Taylors Farm Shop you see today."
When we visited, we caught up with Faye, the Deli Manager who's been with Taylors for the past four years.
Williams: What's your favourite part of the job?
Faye: The whole atmosphere of the farm shop is brilliant. I love our customers, especially getting to know our regulars, and the team I work with too!
Williams: What's the ethos of the shop?
Faye: The Webster family has been here for over 100 years, and the farm shop grew from being a simple butchers. We make sure that everything we sell is locally produced, including of course all our own meat, as well as dairy products, and our bakery offerings, including Williams of course!
Taylors Farm Shop is open 5 days a week:
Tuesday to Friday 8.30am until 5pm
Saturday 8.30am until 4pm
Sunday & Monday Closed
taylorsfarmshop.co.uk Tel: 01704 895687
Hall Lane, Ormskirk, L40 5UW