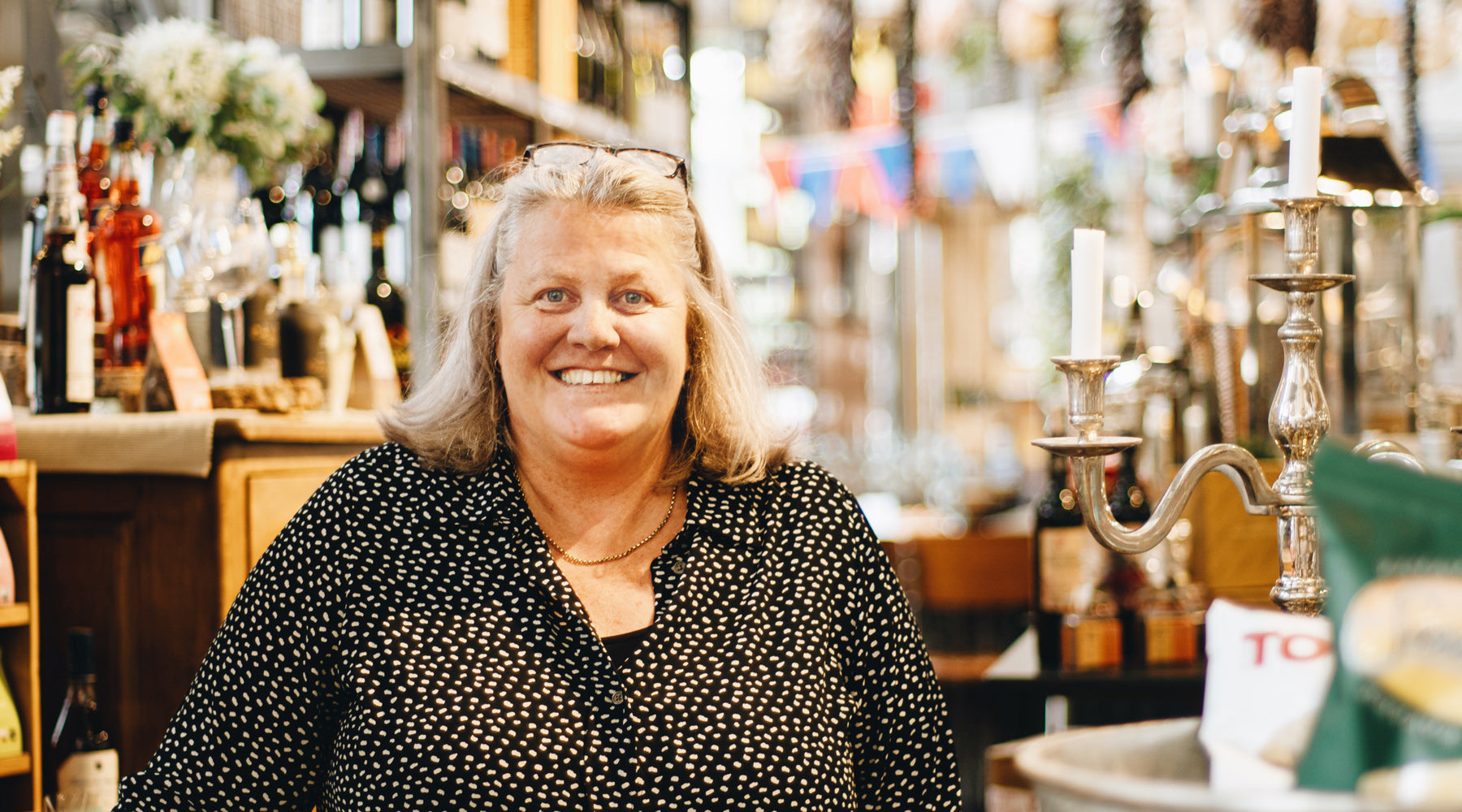 Mooching around the Mill
Holmes Mill sits in the centre of Clitheroe, a town in the Ribble Valley right next to the Forest of Bowland. Holmes Mill is a visitor attraction all by itself: It's a bar, a restaurant, a hotel, an ice cream bar, a wedding venue, a cafe, a food hall and an Everyman cinema!
With incredible interiors and amazing service, Holmes Mill continues to be an award-winning success story for the owners James' Places, who also own many other well known Lancashire venues such as Mitton Hall and Eaves Hall.
Bowland Food Hall, located in the Weaving Shed has been open for almost 5 years. We went for a chat with Alison, the buyer for the Food Hall.
Williams: What's your favourite part of the job?
Alison: Going out and finding new products! Whilst it's fine to research online and look at photos, there's nothing quite like travelling around the country visiting producers, looking and touching and tasting new products! I can't wait to get back out there to find the very best produce, that's a little different and a bit special for our customers.
Williams: What's the ethos of the Food Hall?
Alison: We have a mantra of "The taste of Lancashire, and the best of beyond!" — we absolutely believe in offering local produce and we're so lucky here in the Ribble Valley as we have so many wonderful local producers. But we're also not afraid to look further afield in order to offer our customers something special that otherwise wouldn't be available around here!
Holmes Mill
Greenacre Street, Clitheroe BB7 1EB
holmesmill.co.uk  Tel: 01200 407120
Bowland Food Hall is open 7 days a week—check the website for all opening times!