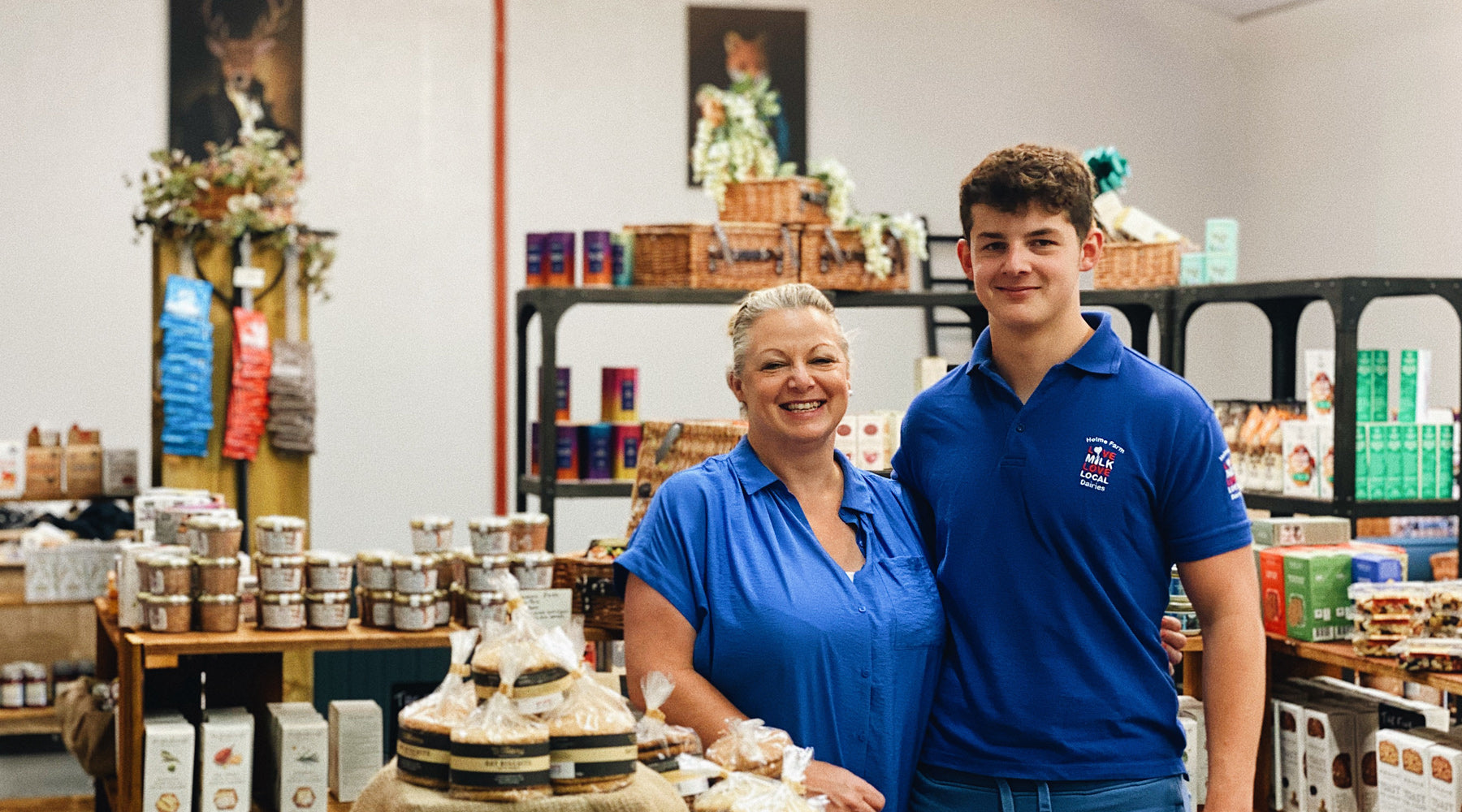 Milk Float to Farm Shop
This week we went to visit Nicki, one of our newest stockists. Nicky runs Holme Farm Dairies, alongside her husband Jonathan and son Sam.
Holme Farm Dairies was founded by Roy and Carol Simpson over 40 years ago, processing milk for independent milkmen. Holme Farm were also the first dairy to introduce the 1/3 pint bottles to Lancashire schools!
15 years ago, Nicki and Jonathan took over the business from Jonathan's parents, and continued the same principles of supporting independent milkmen, whilst also building the business by taking on the milk rounds of those retiring.
During the first national lockdown, Nicki was determined not to furlough any of her staff and decided to park one of her spare milk floats at the end of the lane near the dairy and sell essentials such as milk and cheese. This was an immediate success, and they quickly added more items.
As lockdown continued into Winter, the milk float was relocated into one of Nicki's empty barns, and they added more lines to give their customers a safer alternative to supermarket shopping.
Spurred on by the success of their impromptu shop, Nicki decided it was time to build a proper farm shop. In eight short weeks, the Holme Farm Shop was built! It's now been open for just over a month, and getting busier each day.
Holme Farm Shop is open 4 days a week, and you can find it at the end of Bee Lane, at the mini roundabout between Penwortham and Lostock Hall.
Wed: 10am – 1:30pm
Thu: 10am – 4pm
Fri: 10am – 4pm
Sat: 10am – 1:30pm
Holmefarmdairies.co.uk
Tel: 01772 335595