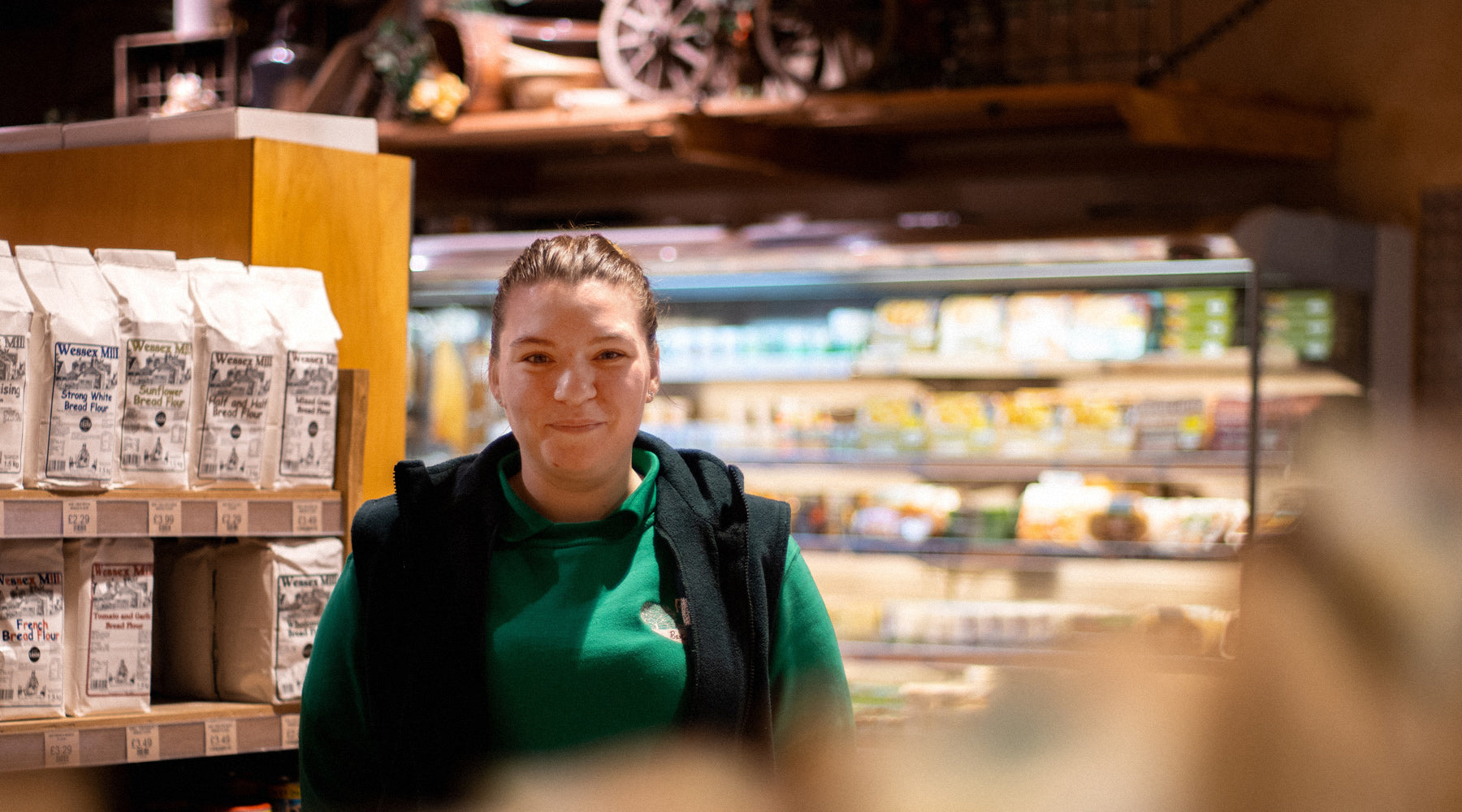 Bobbing to Barton
In 1945, Edward and Ada Topping bought a small mansion in Barton, just north of Preston, and converted it into a six bedroom hotel which opened in 1951.
Whilst they got to grips with running an expanding hotel business, their son Eddie trained as a horticulturist and landscape gardener. In 1955, with his training completed, he returned home to set up a market garden within the five acres of land surrounding his parents' hotel. In 1963, Eddie opened the North West's first garden centre, operating from a small shed at his parent's hotel.
These days, Barton Grange attracts visitors from all over Lancashire and across the North West, and despite its huge growth, it still remains a family run company with traditional values.
In the busy farm shop, we spoke to Anna, once of their most recent hires!
Williams: How long have you worked for Barton Grange?
Anna: Two months! Before this I worked for Aldi.
W: What's your current role?
A: I'm a senior sales person in the farm shop.
W: What's your favourite part of the job?
A: Interaction with people, including both our lovely customers as well as all the other staff who work here. I'm definitely a people person, so this role suits me perfectly!
W: What's the ethos of the farm shop?
A: We take a lot of pride in what we do: the products we offer and how we present them. Whenever we get a new line in, every member of staff in the shop tries it, and we offer our honest opinion. We can't recommend something we haven't tried! I think that's really important, having that knowledge and pride in our entire range.
In addition to this, what I really like is that all staff can put forward ideas for new lines, if they've tried something elsewhere and think it would be a good fit. We're encouraged by our buyers to always bring things in, and we can then sample them together. We also listen to recommendations by our customers. If there's something they think we should stock, and it's something we think would work well, we'll do our best to accommodate that!
Barton Grange Garden Centre
Garstang Road, Brock, Preston. PR3 0BT
Open 7 days a week
bartongrange.co.uk  Call: 01995 642900