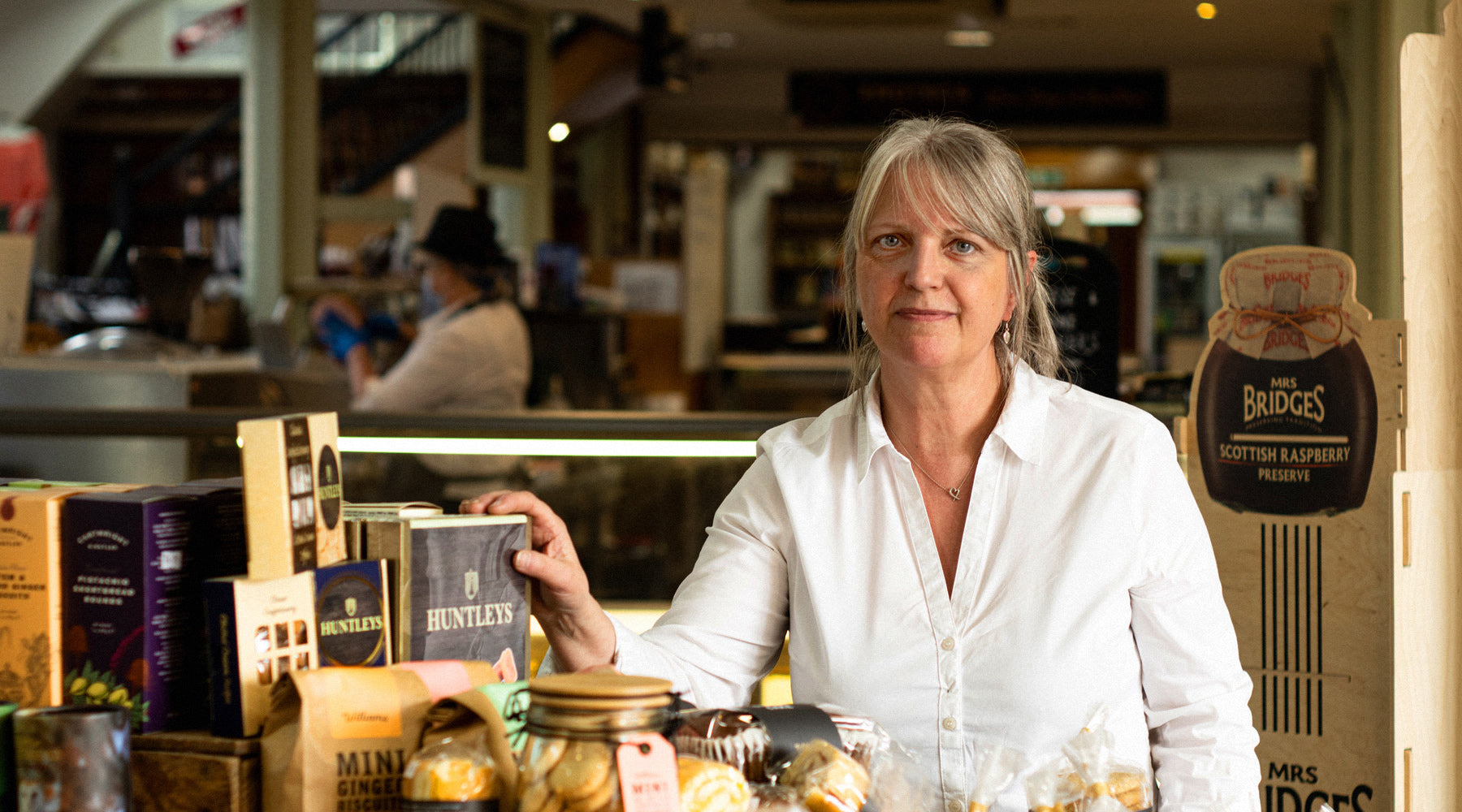 Hopping to Huntleys
Huntley's is a Samlesbury based farm shop that prides itself on being the place where quality matters. The large site is made up of small independent businesses, including a traditional butchers, a delicatessen, a bakery, a wine merchant, a fishmongers, ice cream parlour, as well as an antiques shop and furniture shop.
There is also a fantastic team of chefs at the on-site restaurant who take great pride in delivering locally sourced, seasonable dishes.
We had a chat with Angela, the Managing Director of the Food Hall, who has been at Huntleys for 18 years.
Williams: What's your favourite part of the job?
Angela: I love chatting and getting to know our customers, especially those who only discovered us through the pandemic, wanting to shop somewhere local but without the stress and crowds of a supermarket. Many of those who found us then have become regulars here. Apart from that, my favourite part of this job is when we have stock deliveries! I really enjoy replensihing the shelves, moving stock around and displaying them as well as we can. I also love it when we introduce a new line that sells well.
Williams: Whats the ethos of Huntleys?
Angela: When we first opened 18 years ago, the idea of a farm shop or food hall was something people hadn't really heard of. As we continued to stock local produce, such as meats and cheeses and baked goods, and we could explain to our customers about the provenence, it really took off. And we've continued with that focus!
Huntleys is open 7 days a week.
huntleys.co.uk
huntleysfoodhall@gmail.co.uk
Whalley Rd, Samlesbury, Preston. PR5 0UN
Tel: 01772 872811