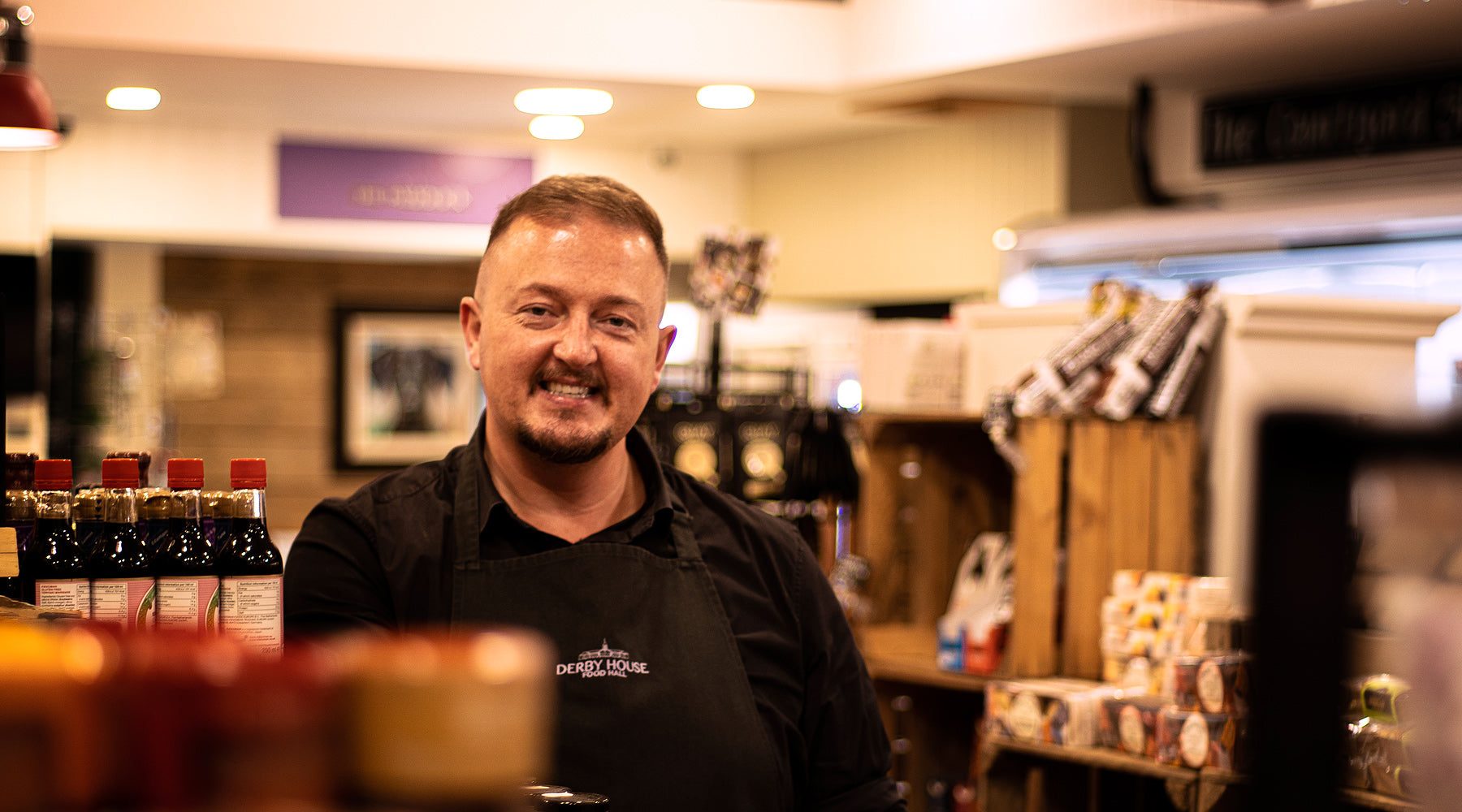 A Trip to Derby House
In the second of our series, we visited Derby House Food Hall, a hidden gem situated just off the M6 on Mossy Lea Road in Wrightington. The food hall serves freshly baked bread from local bakeries, as well as a large offering of fresh fruit and vegetables, delicious delicatessen items, a huge selection of local gins, beers and a well stocked wine department and butchery.
Pictured is the Retail Manager Terry, who's been at Derby House for the past four years. We caught up with him for a chat.
Williams: How long have you worked here?
Terry: 4 years
Williams: What's your favourite part of the job?
Terry: Getting product on shelves! I love finding a new supplier, something I've managed to source that I've not seen elsewhere. If it then sells well, I know I've done my job properly.
Williams: What's the ethos of Derby House?
Terry: As an independent business, we pride ourselves on showcasing local artisan producers and businesses. As much of our produce as possible is sourced locally and we thrive on that. 
Derby House Food Hall
Mossy Lea Road, Wrightington. WN6 9RE
Open 7 days a week. Tel: 01257 426999
Facebook: @derbyhousefoodhall