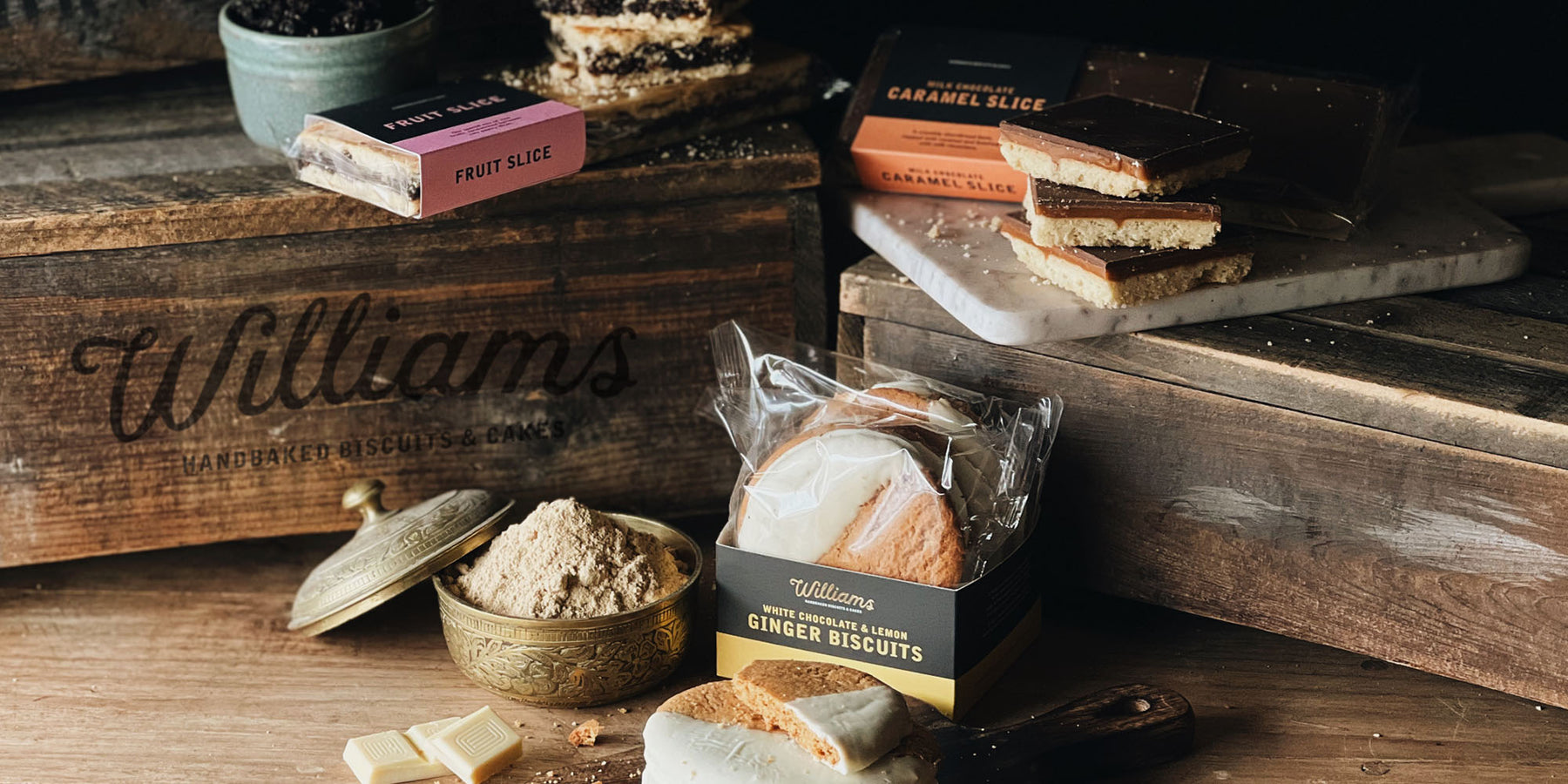 New Lines in Booths
We're pleased to announce that Booths stores have added 3 more lines to their in-store offering of Williams products:
You can now find our Milk Chocolate Caramel Slice, Fruit Slice and White Chocolate & Lemon Ginger Biscuits in selected stores, along with our other best sellers: Eccles Cakes, Ginger Biscuits, Milk Chocolate Ginger Biscuits, Oat Biscuits, Milk Chocolate Oat Biscuits, All Butter Shortbread and Fruit Shrewsbury Butter Biscuits.
E. H. Booth & Co. Ltd was founded in June 1847 when 19-year-old tea dealer Edwin Henry Booth opened a shop called the China House in Blackpool. In 1863, he added the sale of wines and spirits, and branches were opened in Lytham in 1879 and Blackburn in 1884.

Edwin's son, John, opened cafes in the stores in 1902 and invited all staff to become shareholders in 1920. It has remained owned by the Booth family and staff ever since. The current chairman, Edwin J. Booth, is the fifth generation.
To find your nearest Booths store, click here.