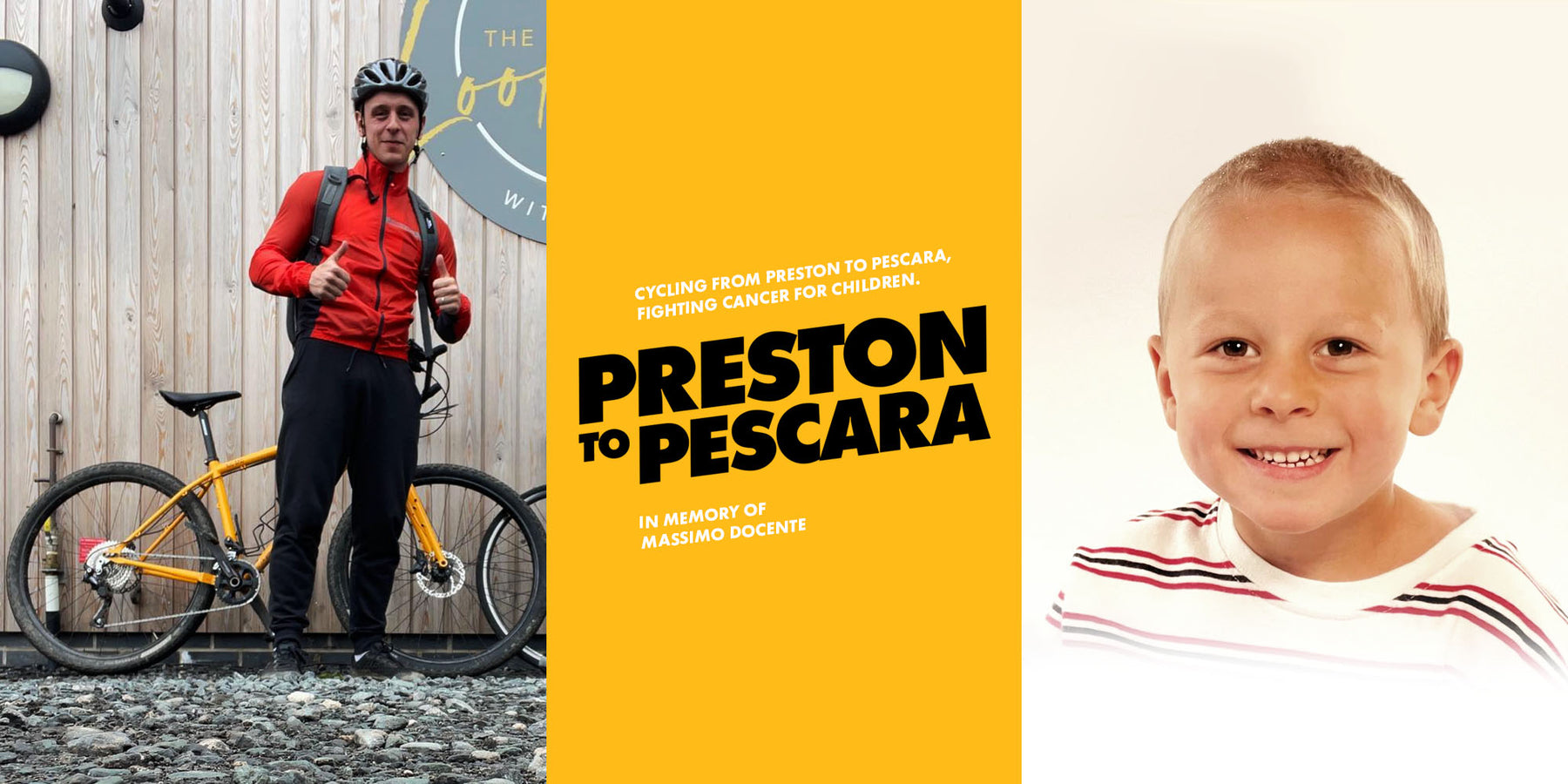 Preston to Pescara
From 1st July, Billy Walmsley, a close friend of the Williams family, will be cycling from Preston to Pescana to raise money to help fight cancer in children. In 2020, in the midst of the pandemic, Billy's younger brother Massimo was diagnosed with a rare form of Leukemia. Following a bone marrow transplant, Massimo beat his cancer. However, the leukemia returned, and after a two year battle, Massimo sadly passed away.

Massimo was proud of his heritage, and his family on his father's side are from Pescara, Italy. For this reason, Billy has decided to cyle from Massimo's house in Preston to Pescara in order to raise money for the Azaylia Foundation, a cause Massimo himself was moved by.
We'll be following Billy's journey every day on our social channels as he cycles alone for approximately 1800 miles.
For more information, and to donate, please visit Billy's GoFundMe page, and to follow his journey yourself, visit the Preston2Pescara Instagram.