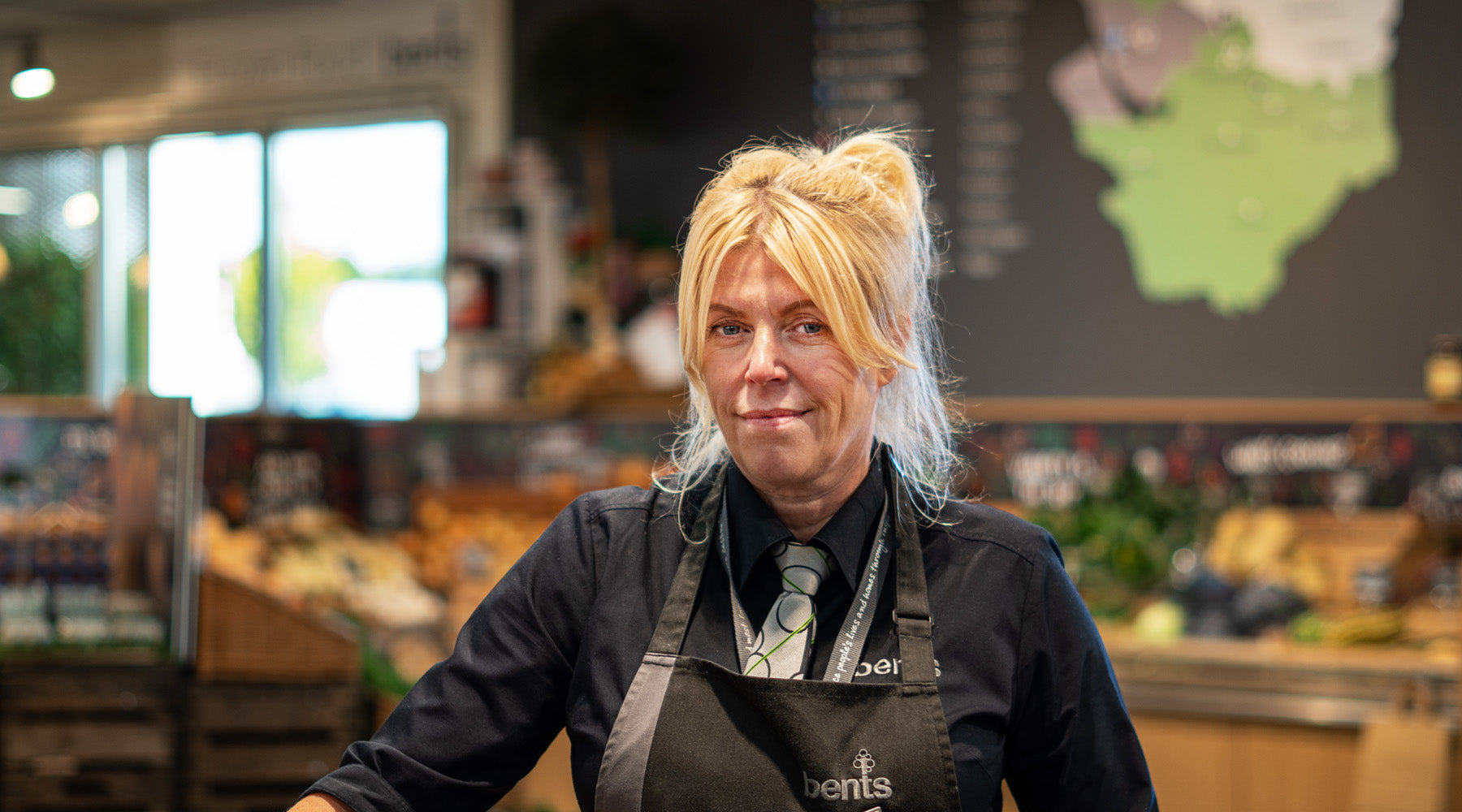 Bents Garden Centre
In 1937, Alfred and Margaret Bent began to cultivate and sell roses, grown in the front of their terraced house in Glazenbury, Warrington. Alfred nailed a piece of wood to an Ash tree, which read 'A. Bents Roses', the very first Bents business sign. Whilst the sign is long gone, the Ash tree remains to this day!
After the war, Alfred bought 16 acres of land from the Speakman House and began to grow on a larger scale. Trading during this time was difficult. There were no such things as garden centres, and planting was very seasonal, and money earned had to last a full year.
In the 1970s, Alfred and Margaret's sons Ron and John expanded the business, with Ron's wife Wendy handling wages and running their wholesale Christmas company, establishing one of Bents most successful times of the year. During this time, Ron suggested that food and drinks should also be offered. This was an unknown concept and mocked by competitors at the time, but the family set a precedent that's since been replicated by garden centres across the country!
In 2001, a third generation of the Bent family joined the business: Matthew, along with his sisters Rachel, Helen and Catherine. Plans were developed to make Bents the ultimate destination for the North West. In the following years, Bents expanded rapidly, opening additional retail units across its site. Today, Bents is renowned across the region for its range, customer service and choice of products!
Late last year we chatted to Lisa (pictured), a general assistant in the food hall. 
Williams: How long have you worked for Bents?
Lisa: 3.5 years, and I think I've worked in almost every department!
Williams: What's your favourite part of the job?
Lisa: For me, it's the fantastic team. I've made lifelong friends here, and I couldn't imagine working anywhere else.
Williams: Other than our products, what's your favourite food in the food hall?
Lisa: I really should say the salad shouldn't I? But it's our patisserie selection that's definitely my weakness. Every single cake and pastry is delicious!
Bents is open 7 days a week.
bents.co.uk Tel: 01942 266300
Warrington Road
Glazebury
Warrington
WA3 5NT