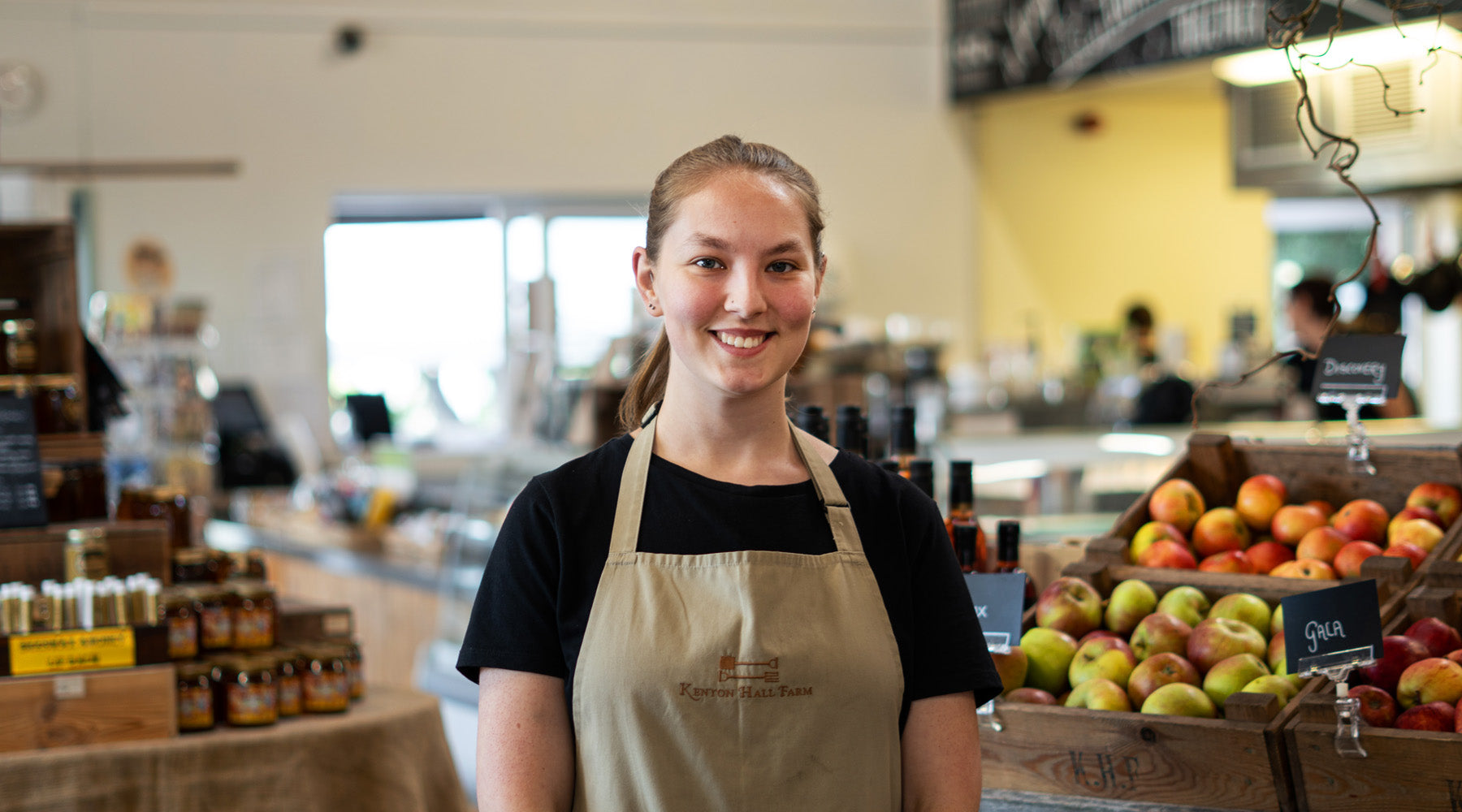 Kenyon Hall Farm
Kenyon Hall Farm
, one of our stockists based near Warrington, is famous for its summer fruit picking and October pumpkin picking! Its farm shop and cafe are always popular, and this festive season they have a full range of Christmas trees, food, gifts and wreaths available. Their Christmas workshops have already sold out!
We recently had a chat to owner Tod Bulmer about the business. (Pictured is Hannah, a member of the farm shop team.)
How long have you been here?
Well, this building has been here since 2011, but we bought your biscuits since before then, when we first had our home delivery business!
What's your favourite part of the job?
Combine Harvesting!
Favourite food you sell in the farm shop?
Our home grown fruit, and my wife's table jam.
How long has the business been running?
The farm itself has belonged on my mother's side of the family since the 1500s, and we've been retailing since the 70s.
What's the ethos of Kenyon Hall Farm?
Local and home grown produce that's seasonal, fresh, and tasty. Taste and texture are of utmost important, made by people who love what they do.
Future plans?
To have our family farm going as long as possible. My two sons are now part of the business, and my grandson is working here now during his gap year!
kenyonhall.co.uk
Tel: 01925 765531
Open 9am—5pm, 7 days a week
Kenyon Hall Farm
Winwick Lane
Croft
Warrington
​WA3 7ED