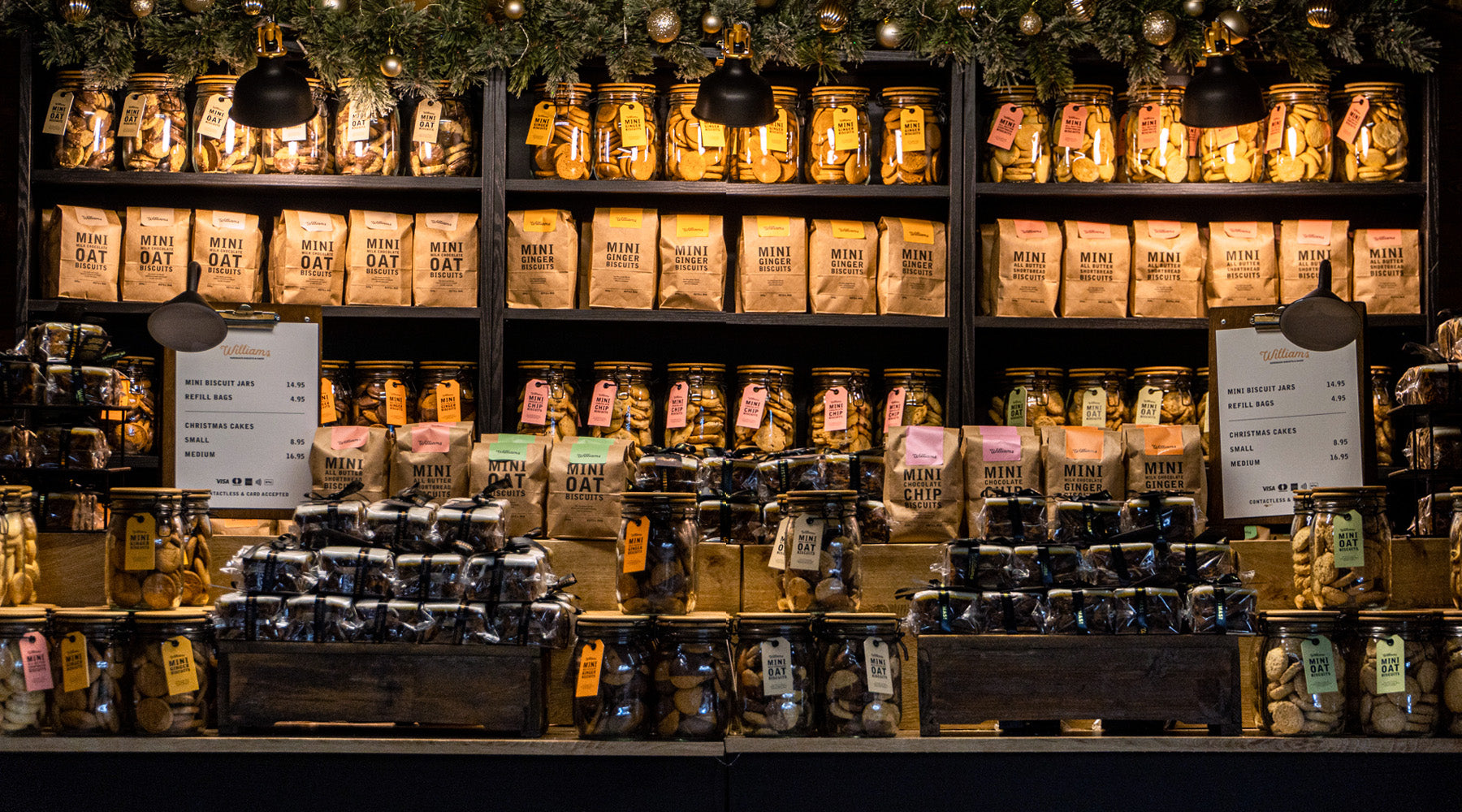 Chatsworth Christmas Market
You might have seen on our social media that we're back at the magical Chatsworth Christmas Market this year. The event is on now and is open everyday between 10am and 5:30pm (6pm weekends) until 24th November.
Williams have had a stand at the Christmas Market for the past 7 years, with the only break in 2020 during the nationwide lockdown.
This year, we've got two stands. You'll find our full range of biscuits, cakes, flapjack and slices on our regular stand, and on our new stand we have our Christmas gift range of Mini Biscuit jars and refill bags, as well our luxury Christmas Cakes!
If you're planning to visit the Market, we'd highly recommend booking a tour of Chatsworth House itself, which is famous for its incredible festive displays.
To book your car parking space for the market, or a house tour (which includes car parking), visit the Chatsworth website. There's limited availability, so we'd advise booking as soon as you can!